KHS introduced the new Innopack F 2000 IMC cartoning machine, which brings many additional benefits to the beverage, food and non-food sectors. Its application range is very wide, suitable for bottles, cans, bags, hoses and other products.
The Innopack F 2000 IMC can hold a box with a minimum size of 63 mm x 16 mm x 114 mm (length x width x height) and a maximum size of 243 mm x 152 mm x 330 mm. The maximum productivity is 20 boxes per minute.
The key feature of the Innopack F 2000 IMC is the use of servo devices. Using a servo device means that the operation cycle is short, the performance is high, and the positioning is rigorous and accurate. This is very important. Another advantage of using the servo device is that the device design can be clearly arranged, easy to operate, clean and convenient, and can meet the most stringent sanitary requirements at present. The Innopack F 2000 IMC is intermittently loaded horizontally on the side, and it takes very little time to replace a new product or carton model.

Source: Packaging Machinery
EVA foam floating
A. Water resistance: closed cell structure, non-absorbent, moisture, water resistance is good.
B. Corrosive: resistant to seawater, grease, acid, alkali and other chemicals corrosion, antibacterial, non-toxic, tasteless,
C. Processing: easy to hot pressing, cutting, coating, paste and other processing.
D. anti-vibration: high resilience and high tensile strength, toughness, with good shock / cushioning performance.
E. Insulation: insulation, thermal insulation and low temperature performance, can be resistant to cold and exposure.
F. Sound insulation: sealed cells, good sound insulation.
G. resilience: elongation and rebound are better than other properties of the material.

Product name

High quality eco-friendly Safe EVA Swimming Kickboard Float Board




Item No

CC-S03

Material

EVA




Size

45 x 30 x 3.2 cm




Color

Yellow,

Black, Blue, Pink, Red, Green , Oranger as per customers' requirements




Sample

Offered, expressed by DHL, FEDEX, UPS, TNT. freight collected, 3-7 days arrived




Sample date

1 day




Features

The floating board is a kind of prop used by a beginner or a poor swimmer. The usage is to put their hands on the floating plate, the water in the back foot forward. Inside the sponge with a strong buoyancy, so that people swim more smoothly.




1.Essential swim tool,It can help swim learner to learning swimming.

2.Help people to swim better.

3.Protect children's safety.




Usage

swimming baths,beach etc.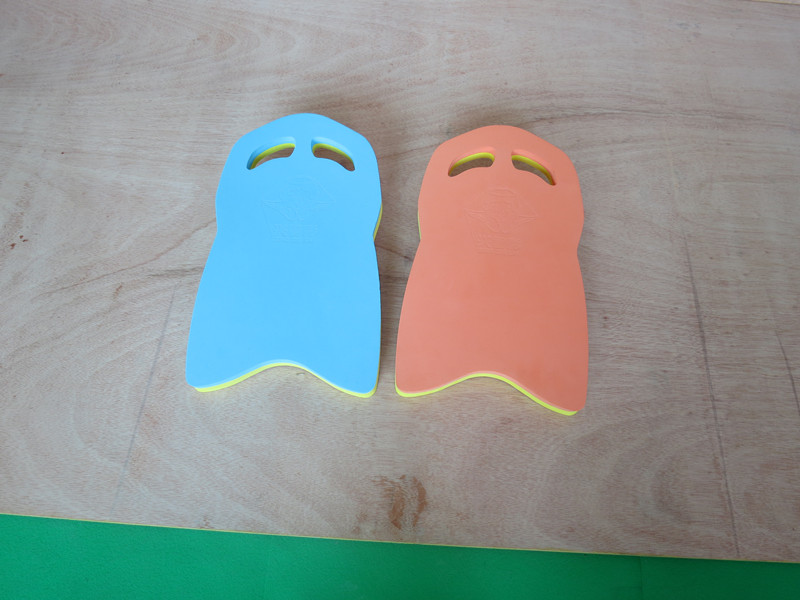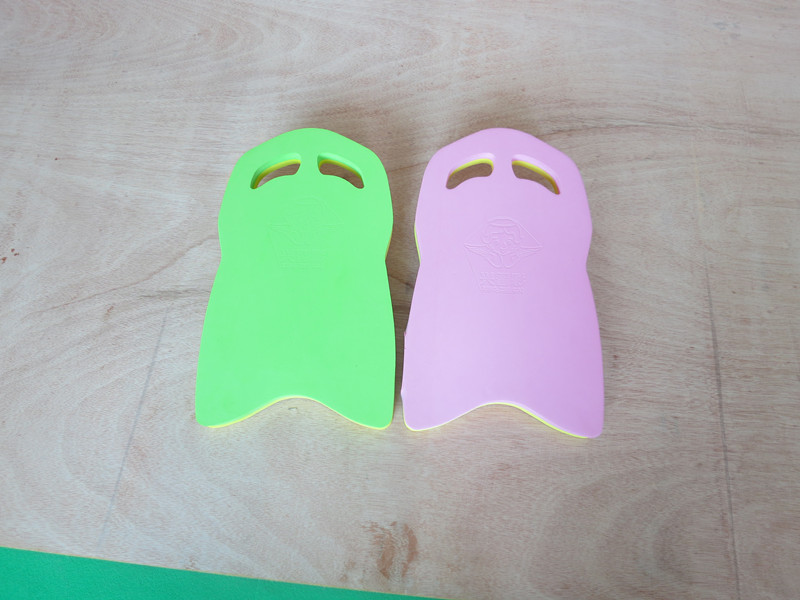 EVA Swimming Float,EVA Swimming Floating Board,EVA Foam Swimming Board,EVA Foam Floating Board
Ji An Chi Cai Gift and Packaging Product Co., Ltd. , http://www.chicaieva.com