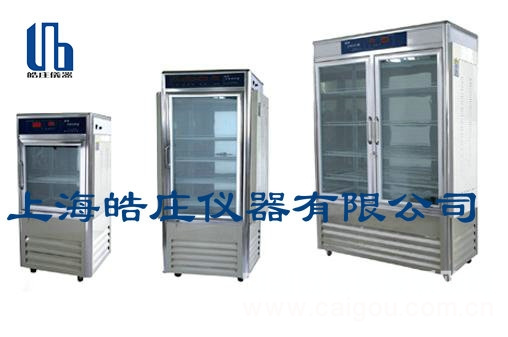 Shanghai Haozhuang Instrument Co., Ltd. has developed the LNB brand mold incubator, which is energy-saving and environmentally friendly, leading the country. Professional manufacturing is more secure and affordable. The company has first-class technical staff and a good team of technicians, with advanced technology and strong development strength. Since the establishment of the company, products and services have been recognized by customers and have a good reputation. The company upholds "integrity. Professionalism. Innovation. Growth "The business philosophy provides elaborate service to customers.
Scope of application
This product is suitable for environmental protection, health and epidemic prevention, agricultural and livestock, drug inspection, aquatic products and other scientific research, college experiments and production departments. It is a special constant temperature and constant temperature oscillating equipment for water body analysis and BOD determination of bacteria, mold, microorganism cultivation, storage, plant cultivation, breeding experiments. The mold incubator is a test equipment suitable for culturing mold and other eukaryotic microorganisms. Because most molds are suitable for growth at room temperature (25 degrees Celsius), and a certain humidity needs to be maintained when cultivating on a solid substrate, the general mold incubator is cooled The system, the heating system, the Air Humidifier and the cultivation room, the control circuit and the operation panel are composed of parts, and the temperature sensor and the humidity sensor are used to maintain the stability of the temperature and humidity in the cultivation room. Some special mold incubators can also set the temperature and humidity to change with the cultivation time.
Operation control
1 It has the parameter memory protected by power failure and loss of data in crash state, and the function of call recovery. 2 Adopting the first streamlined arc design in China, the shell is made of cold-rolled steel plate, the surface is electrostatically sprayed, and the working cavity is made of mirror stainless steel; 3 microcomputer intelligent control, LCD display controls temperature, time, and overtemperature alarm function; 4 Adopt matt coating to avoid light radiation, inner mirror stainless steel, partition can be adjusted arbitrarily; 5 pieces of air flow and lift convection circulation form to ensure the fluidity and temperature uniformity of air at each level; 6: observe the inner cavity culture items The compound door can be opened for observation when it is closed, and the compound door can be closed when not observed; 7 using internationally renowned brand compressors and circulating air ducts, fluorine-free refrigerant, leading environmental protection, high efficiency, energy saving; 8 integrated refrigeration system, multi-layer protection, safety Effective self-checking operation, using non-conventional automatic frost without energy consumption, to avoid the impact on temperature and continuous long-term use of the equipment; 9 using air conditioning devices to ensure air quality;
Shanghai Haozhuang Experimental Instrument Co., Ltd. specializes in the production of constant temperature shaker, low temperature water tank, water bath constant temperature oscillator, gas bath constant temperature oscillator, shaker, incubator and other related instruments. The factory has strong technical force, and its technical indicators are leading in China. Product selection is exquisite, exquisite workmanship, excellent quality and reasonable price. Since its establishment, the company has paid great attention to product development, upgrade and update, and constantly launched intelligent instruments with good operability and stability are the principles that Haozhuang Instruments has always followed . Welcome customers!
All our items Suitable for space like meeting room, living room as well as restaurant, leisure club,office etc;
And all are packed in singel neautral box safely, mass production in carton case approved by drop test. We can make custom logo and box for bulk cargos. Please click to contact us freely if you have the query. We have different shipping options for you: Express, Air, Sea. Please choose your favorite way, or you can also refers to our recommendation.
We have our own Control systems: Shorten lead times at low cost with responsive production planning and with many years experience of producing products.

We could provide OEM / ODM service for all kinds of customers. Our professional support team will service online 24 hours for customers.
We have a very strong quality control Samples are always available for checking quality and Efficient Logistics.
Professional Design Team: artwork/ Instruction manual/ product design according to customer's requirements.

Electric Humidifier,Wood Grain Diffuser,Wooden Aroma Diffuser,Wood Grain Oil Diffuser
KIWA ELECTRONIC (HK) INDUSTRIES CO.,LTD , https://www.kiwahk.com