Moot court
System Overview
Digital simulation court is a kind of use of advanced multimedia technology, network technology and centralized control technology to realize the evidence display, court record, and live broadcast of the court trial, and realize the centralized control of various devices such as sound, light, electricity, etc. within the court Court mode; and unified management through the software platform interface. With the help of the network system, it is also possible to carry out business such as remote trial, remote evidence collection and remote joint trial.
Jingyeda multi-view court trial recording and broadcasting system is a set of advanced court trial software and hardware system that meets the current court trial requirements, conforms to national standards, and is used in multiple domestic courts. It perfectly combines the proof system with the court audio-visual system. During the court trial, the judges, public prosecutors, defenders, criminal suspects, witnesses, observers, and electronic evidence are recorded and edited in real time in multiple perspectives and online live broadcast to meet the various video signals at the court scene , Audio signals, proof information display needs, and fully record the content of the trial, to achieve digital storage, network transmission and other functions of the entire trial process. The system breaks through the time and space restrictions, so that any authorized person can watch the court hearing process through the local area network in real time or afterwards through the network from multiple angles and multiple screens. It has a strong supervision and restriction effect and effectively promotes the process of judicial civilization. It has played a very important role in improving the quality of judges and the level of trials, achieving fair judgments, and improving the social credibility of courts. It will also provide strong support for the campus mock court teaching model.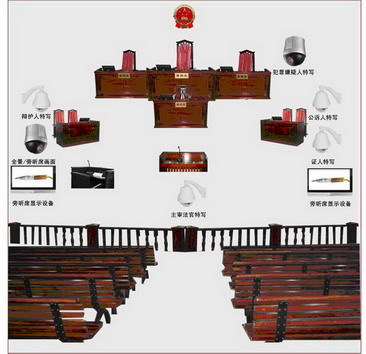 System functions
1. Simulated court trial full multi-angle recording in the whole process
2. Simulated court trial live broadcast in real time
3. Resource management platform based on B / S structure
4. Automatically switch scenes of simulated court hearings
5. Immediately mark the process of mock trial
6. Multi-role management of mock court trial system
7. Digital campus network teaching system
Featuring a hinged lid, this black disposable plastic container can be quickly and easily closed to keep up with the fast-paced environment of your restaurant or take out venue.All the raw materials we use are food -grade and safety guarantee. Various size options for regular series and the smaller version series to meet all your needs. It's exceptionally durable and versatile.
Black Disposable Lunch Box,Black Pp Plastic Food Box,Disposable Pp Lunch Container,Black Plastic Food Box
Taishan MeiBao Plastic Products Co.,Ltd , https://www.meibaoplastic.com