Plastering after fracture is a common traditional treatment, but the heavy plaster makes our life very inconvenient, especially in summer, not only adds a sense of heat to the hot weather, but the hard plaster is tightly wrapped. It is not breathable. When 3D printing technology is applied to medical treatment, is there a way to replace plaster?
Dr. Mike North recently accidentally broke his cheekbones. As the host of the well-known popular science TV show "Outrageous Acts of Science," North is also considered an avant-garde scientific darling. Therefore, he is very dissatisfied with the traditional method of plastering. North hopes to have a solution that is both durable and easy to understand. To this end, he found the designers and engineers of FATHOM, and it turned out that this was a correct decision.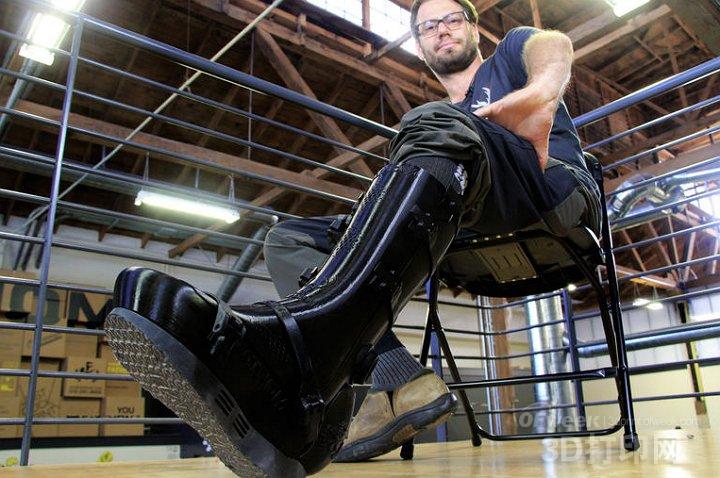 Dr. Mike North and his

3D printed

BOOMcast high-tech plaster mold
FATHOM's designers use their expertise in 3D printing and
additive manufacturing
to help customers innovate, specializing in professional
3D printers
and manufacturing systems, prototyping, and advanced manufacturing services. The company also offers a variety of design and engineering resources. They have PolyJet-based 3D printers and FDM-based 3D printing manufacturing systems, SLS 3D printing systems, laser cutting machines, etc. to meet a variety of design challenges.
In the end, they turned North's plaster mold into a multi-functional cool device BOOMcast, which includes multiple electronic devices from gyroscopes to LEDs and speakers. In particular, these are integrated in a 3D. Printed in the "big boots".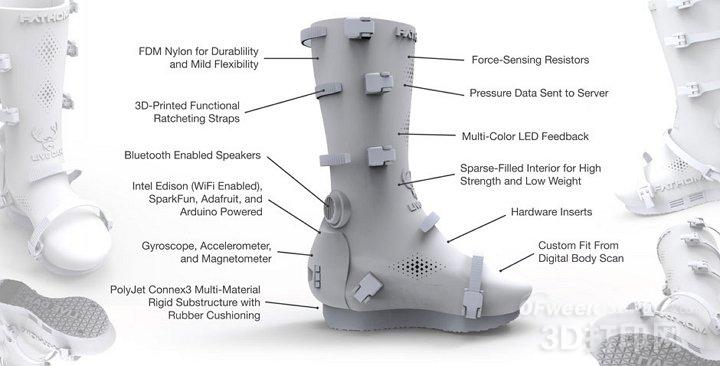 Specifically, this plaster mold is very powerful. It can send real-time medical information to doctors, connect to mobile phones via WiFi, play music, collect data, and more. Also. Its shape is also quite cool, and it is very high-tech at first glance.
The body of this plaster cast 3D print and the ratchet straps used to secure the plaster mold to the legs are all made of nylon 12 material, and the entire outer casing is tailored to use 3D scan data.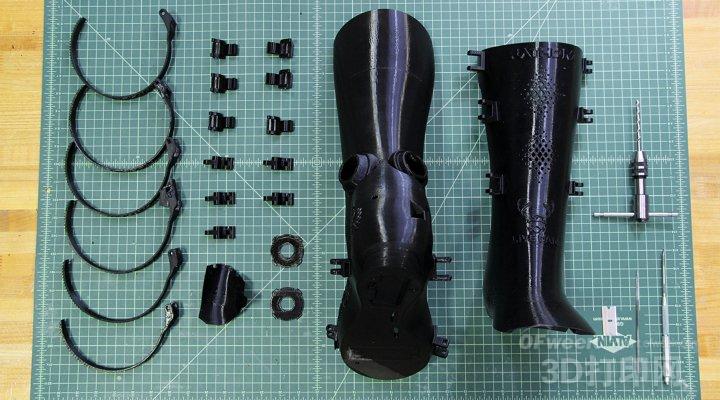 The control center of this plaster mold comes from an Intel Edison chip and also has WiFi capabilities. It also integrates gyroscopes, accelerometers and magnetometers, as well as a set of force-sensitive resistors. It can send real-time data through the cloud, and installed a multi-color LED bulb to output mood lighting effects.
The designers used four force-sensitive resistors to measure the contact pressure at each point on the patient's leg. These data are known to the doctor.
The coolest feature of BOOMcast is the speaker system. The user can activate the system with just two feet and can change the songs played without using his hands. The speaker system can also play low-frequency sounds, which researchers say can promote bone healing.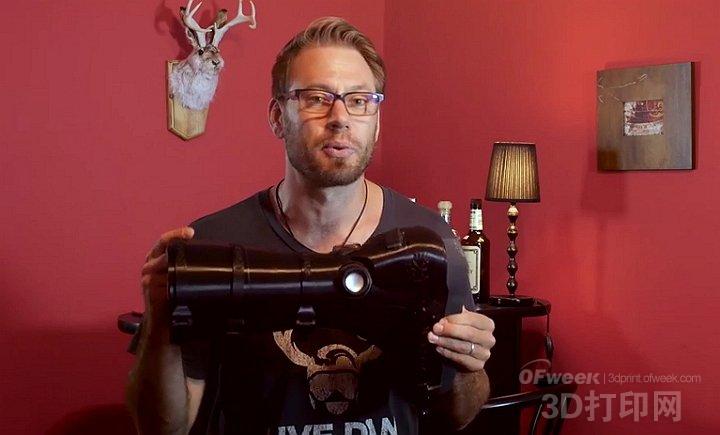 It should be noted that North made this high-tech plaster mold to commemorate his best friend Dan Fredinburg. Fredinburg, an executive at Google Inc., was unfortunately killed in an avalanche accident on Mount Everest earlier this year. It was his friend's usual attitude towards life that led North to seek a solution for FATHOM Studio to keep him busy and to commemorate his friends.
FATHOM said that this BOOMcast is unlikely to be brought to market as a mature consumer product, but we can use it as a concept product to verify how open source IoT technology and 3D printing can be used to develop more effective new products and treatments. method.
Carton Closing Staples,Wave Staples Undulated Staples,Durable Wave Staples Undulated Staples,Pollution-Free Wave Staples Undulated Staples
SHAOXING YIYOU STATIONERY CO.,LTD , https://www.yiyou-staple.com