Recently, Shahram Rezaei, a community member on Sculpteo, an online 3D printing service platform, used 3D printing technology to develop a multi-function device, My Driving Pal (MDP), which consists of hardware and App. The unit features a full range of tracking, monitoring and protection features to track anything from kids, pets, bicycles or cars. Naturally, the MDP case is 3D printed.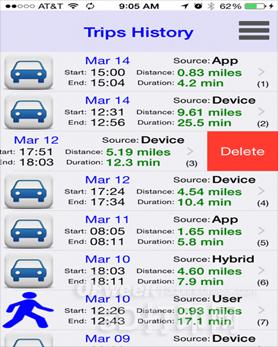 The MDP device and the app can be connected via Bluetooth Low Energy (BLE) technology, a wireless personal area network technology that is also promoted as a smart Bluetooth technology that reduces cost and power consumption. It still maintains the communication range similar to standard Bluetooth, and is more suitable for applications in security, health and health, home entertainment and other aspects. So for MDP devices, the beacon function of BLE is the most suitable.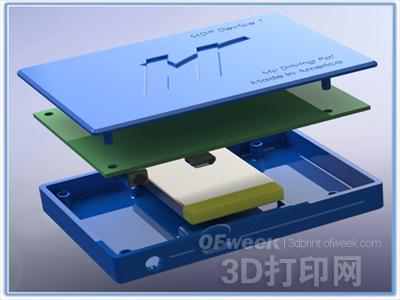 When the MDP device is within 15 meters of the smartphone it is connected to, the MDP will enter idle mode. The tracking data will remain on the smartphone and not be sent to the MDP server. However, once the phone is out of the range of 15 meters from the device, or when anyone or something is moving the device, the MXP's built-in Global Navigation Satellite System (GPS) receiver and cellular modem will be activated and the user will be pushed. Notification: The device is moving.
This little thing is packed in a 3D printed case. Initially Rezaei and his development team considered using an injection molding process to make their prototype. However, they quickly realized that this would make the cost of the prototype, or the upfront cost before it officially entered into manufacturing, too expensive. As a software developer, Rezaei is more familiar with developing MDP apps. But when a friend introduced him to 3D printing and the services provided by Sculpteo. Rezaei realized that 3D printing could help him develop prototypes cheaper and faster.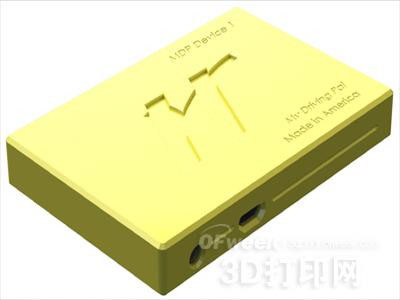 Rezaei hopes to provide customers with customized MDPs, including a range of color and size related options. Sculpteo's rapid prototyping process makes it possible and economical.
If you're using a traditional prototyping approach like injection molding, unless you have ample budget, it's impossible to develop a very complete product through a series of iterations, for most startups. Often it is not possible to have enough funds. For Rezaei, because of the use of 3D printing technology, they are very easy to prototype development. For example, Rezaei and his research team once found that the device's shell does not bite, they only need 3D Make the necessary adjustments to the model and let development continue.
In addition to being able to transmit its own location, the MDP unit also has a built-in temperature sensor and a sound detection sensor. For example, in a vehicle, the temperature exceeds a certain level, so that the passengers in the car are in danger, and the app in the smartphone immediately informs the user to take action to avoid the tragedy. Of course, MDP systems have many other uses, such as tracking stolen cars or bicycles, monitoring the whereabouts of pets and children.
MDP is currently in the final stages of development, and Rezaei is currently launching a crowdfunding campaign on Kickstarter to raise funds to speed up development. He and his team hope to send the MDP device to the ordering customer in November 2015.
Designed as a concenient solution for temporary storage and transferring slide. Accommodates both the Yushuoda standard Microscope slides in dimensions of 75.0 mm* *25.0 mm with thickness from 0.8 mm to 1.2 mm and also the microscope slides of 76.0 mm*26.0 mm *(0.8 -1.2 ) mm on the market.

Slide Box,Slide Storage Box,Microscope Slide Boxes,Microscope Slide Storage Box
Xinxiang Vic Science&Education Co.,Ltd. , https://www.hnbiologyspecimen.com