The scale of the European label market is quite large in the world and it is about the same as in North America. It accounts for a little over one-third of the world (all 34%), Southeast Asia accounts for 18%, Japan accounts for 8%, and South America accounts for 4%. , other areas accounted for 2%. The consumption of European labels has grown from 10 billion square meters per year in recent years to 102 million square meters in 2002, of which 4.5 billion square meters are self-adhesive labels and 4.2 billion square meters are adhesive labels, which together account for the label market. 95%. Although shrink film sleeve labels, formed labels, etc. accounted for less than 5%, but the annual growth rate of 15%, stickers and adhesive labels only increased by 3% and 5%. Global label consumption also presented a similar situation, with 54% self-adhesive labels, 39% adhesive labels, 4% shrink film labels, 1% molded labels, and 2% others.
Judging from the printing of label printing applications, water-based flexographic printing machines used to have a large advantage in the past, accounting for 34% of the European label printer market in 2000, but since then it has gradually declined, and by 2005 it will have decreased to less than 20%. The UV flexo printer market has shown a significant increase. Its market share will increase from 31% in 2000 to 46% in 2005. Mixing machines have also grown slightly, with market share rising from 10% to 12%. Digital presses have grown the most, and their market share will increase from 10% in 2002 to 15% in 2005, an increase of 50%.
The percentage of flexographic printing on labels accounts for more than 50%, the printing format of all types of packaging materials in Europe, the highest flexographic printing rate for corrugated paper is 90%, followed by 70% for flexible packaging, and the flexographic printing rates for labels and paper bags are respectively At 50% and 55%, and the flexo printing rate of the carton is only 10%, however, some experts predict that the print rate of carton flexographic printing will increase at an average rate of 10% per year.


Face to face Standing Desk is a new bench system of affordable electric height adjustable sit-stand desks for the office. Evolve allows you to simply and easily configure your office from two desks up to as many as you need.By using a shared frame, incorporating full cable management and screen, we now have a system of height adjustable desks for your office, previously unavailable at this price.Choose from a wide range of desk sizes, finishes and screens. As ever, we can help with your space planning to ensure that you make the most of your office space, while ensuring that your staff are not only comfortable and productive, but healthy too.With the proven health and productivity benefits of height adjustable desks now more compelling than ever, DeskRite Evolve is an easy choice for you and your business. Choose Evolve to begin building an active working culture in your office.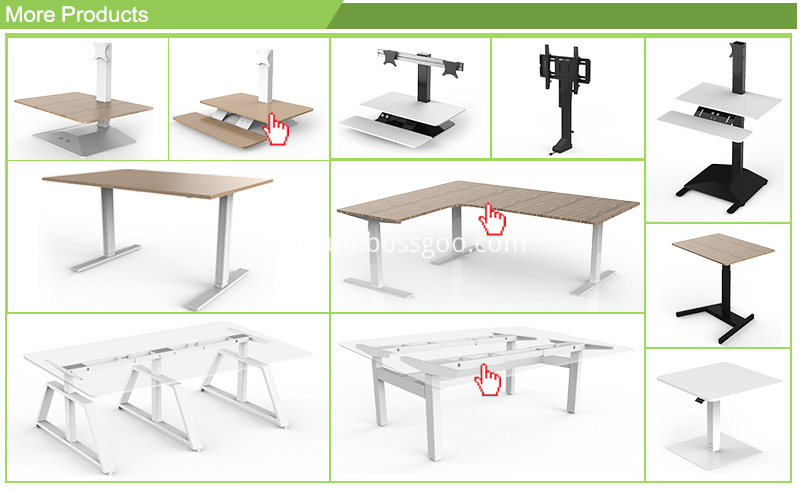 CONTUO have One Leg Standing Desk ,
Two Legs Standing Desk
,
Three Legs Standing Desk
,
Four Legs Standing Desk
etc-So Customers here to choose correct office desk to be used for different space, CONTUO People will recommend most suitable machines to customers. We like to exchange ideas with customers, only this we can know what customers need, what the markets accept. Then CONTUO cankeep moving with the market. So
Electric Height Adjustable Desk
can sell well in the world market.
Four Legs Standing Desk
Four Legs Standing Desk,Standing Computer Desk,Motorized Office Desk,Height Adjustable Study Table
Shaoxing contuo Transmission Technology Co.,Ltd , http://www.electricdesk.nl